If you were to sit down and list all the fun things to do in Plett – summer and winter – you would be busy for quite a while! For those looking to experience the beautiful natural surroundings, we've put together a short list of our favourites. This is the perfect time of year to get out and explore Plett's natural beauty with a hike or game drive, or visit one of our many animal sanctuaries for an unforgettable experience!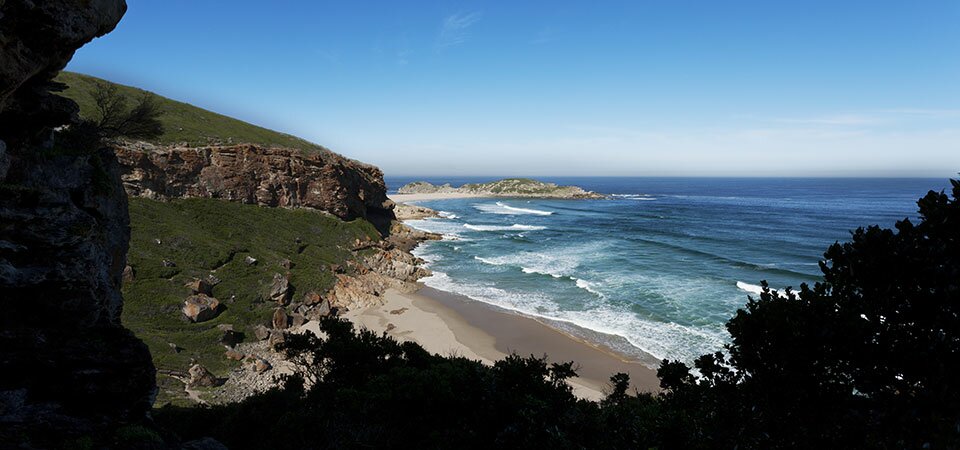 Robberg Nature Reserve features on many bucket lists around the world, and for good reason. Robberg Peninsula is not only a nature reserve but also a Marine Protected Area and a South African National Monument. The peninsula is a part of a 175ha nature reserve offering 3 circular hikes – with breathtaking and panoramic views of the bay, open ocean and Tsitsikamma Mountains. Robberg is home to a large seal colony and hikers are often fortunate to spot whales, dolphins and the occasional shark from Robberg's elevated trails. In addition to marine life, Robberg is largely made up of coastal Fynbos and, astonishingly, 5000 of the 8000 plant species to be found in the South African Fynbos region can be found nowhere else in the world. Robberg is also home to Nelson's Cave with rocks dating back 120 million years!
Fly through the ancient Tsitsikamma Forest with Tsitsikamma Canopy Tours zip-lining adventure. Many of the platforms are built around giant Outeniqua Yellowwood trees that are up to 700 years old. Standing within the crown of these giants and looking down at the lush forest floor thirty metres below is an experience of a lifetime. The scenery and birdlife is spectacular and professional guides ensure your safety while keeping you informed about interesting features of the forest ecology.
Plett Game Reserve is the Southern Cape's biggest game reserve and  is just a short distance from town. Boasting Africa's Big 5(rhino, buffalo, lion, elephants and leopard), the reserve is situated on over 2000 hectares of indigenous forest and fynbos. Explore the reserve, with over 150 species of game and birdlife, by open landrover or unique horseback safari – this is one of Plett's real gems; a taste of Africa in the heart of the Garden Route.
Tenikwa Wildlife Sanctuary offers a unique experience for a close encounter with the lesser cats of South Africa and the magnificent cheetah and leopard.  Study African wild cat, serval, caracal, meerkats and more from a short distance. An exclusive package even offers the opportunity to take a sunset walk with their cheetahs in addition to viewing indigenous waterfowl, blue cranes and marabou storks – a truly magical experience set in the beautiful Crags area outside Plett.
One of Plett's most attractive features is to see the world's largest marine mammals (whales) and the world's largest terrestrial mammals (elephants) in the same day! In pre-settler days, the Plett area was home to indigenous Knysna elephants, which have been largely hunted to extinction but the sanctuary offers visitors the opportunity to meet, interact with and walk with these rescued gentle giants. Visit either the Elephant Sanctuary in the Crags or the Knysna Elephant Park in Harkerville.