Golden hour. That magical time of day when some of the most inspiring photographs of nature are captured. It's a favourite of wedding photographers, travellers and instagrammers as the best time of day to get those lovely, soft photos. Golden hour is the short time just after sunrise, or just before sunset, when the light is gentle and diffused producing almost magical photos. Winter in Plettenberg Bay is the best time to enjoy, and photograph golden "hour", as the sun sets earlier and rises later (who wants to get up at 4am on summer holiday to catch the sunrise?!). Plettenberg Bay is nestled between the Tsitsikamma Mountains and Robberg Peninsula, with sweeping ocean and lagoon views, offering a variety of places from which to marvel at the sunrise or sunset. We've collected some of our favourites below.
ROBBERG PENINSULA (sunset)

Robberg is actually the perfect place to watch both a sunrise and sunset as, on the bay side, you'll be able to watch the sun rise from behind the Tsitsikamma Mountains and, on the wild side, you'll get to watch the ocean turn from blue to gold to pink. We've chosen sunset because you can pack a picnic, grab a bottle of wine and enjoy those sublime views while having a make-shift meal on Plettenberg Bay's very own National Monument and World Heritage Site. NOTE: the reserve opens at sunrise and closes at sunset, according to the seasons, so be sure to check times before you go. Also, please treat it like the nature reserve that it is and remove your litter when you leave.
LOOKOUT BEACH (sunrise)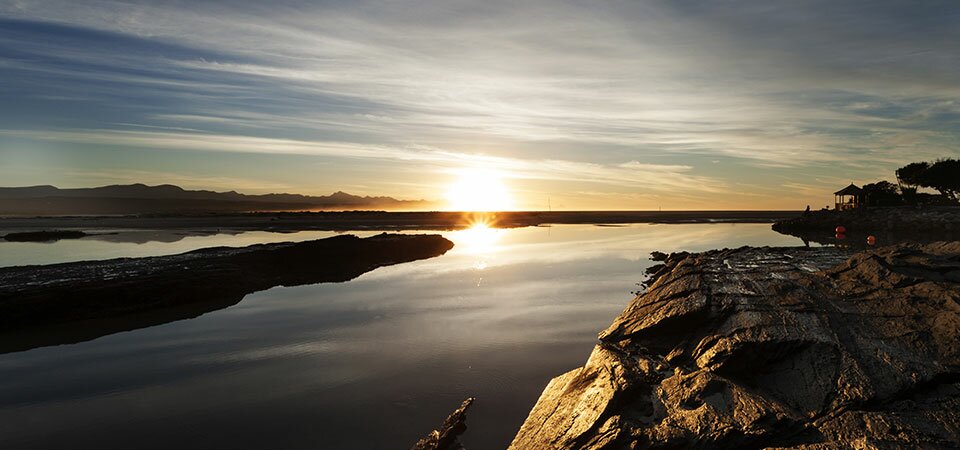 Changeable Lookout Beach is, without a doubt, one of the best places to watch the sun rise in Plettenberg Bay. The beach, currently a long spit of sand surrounded by the Keurbooms Lagoon and Indian Ocean, is popular with pansy-shell hunters, surfers and families. Head out for a dawn patrol with your coffee, surfboard or tripod to enjoy a direct view of the glow of the rising sun behind the mountains, just before it peeks out – pitch black and golden light across the water makes for a spectacular photo! Or head up to the Whale Tail viewspot for a slightly elevated view of the same. NOTE: only swim at beaches that are manned by lifeguards.
KEURBOOMSTRAND AND ARCH ROCK (sunset)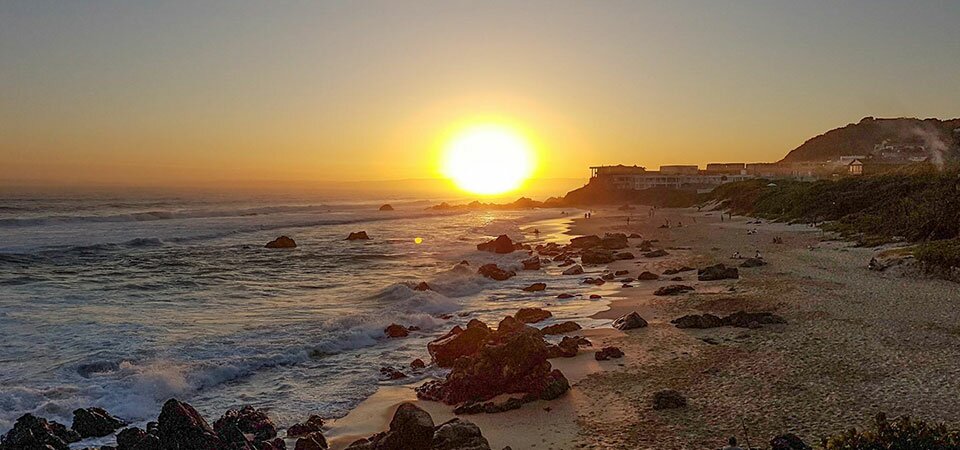 If you flip that Robberg view around, you'll get another amazing Plett sunset location along Keurboomstrand and Arch Rock beaches. The long stretches of beach are great for a golden hour walk with the dolphins and whales that often frequent these wild shores. If you start early enough, take a walk to the famous Arch Rock formation and enjoy beautiful views across the bay back towards Robberg and town.
CENTRAL AND ROBBERG BEACHES (sunrise)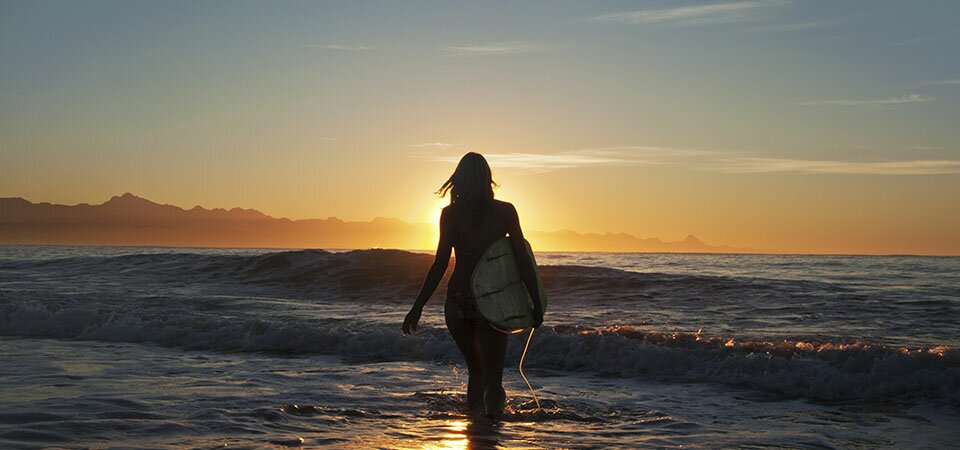 There is a New Year's morning traditional amongst the Plett locals; those who are still awake, when its time for the sun to rise on the new year, head down to Robberg Beach. Bearing in mind that this is mid-summer in South Africa, you may prefer to enjoy this sunrise in the mild winter months. Early morning on Robberg Beach offers a variety of marine life opportunities including seals, whales and sightings of the shy Humpback Dolphins to complement the first golden rays of the day.
PLETT LODGES AND GUEST HOUSES (sunset and sunrise)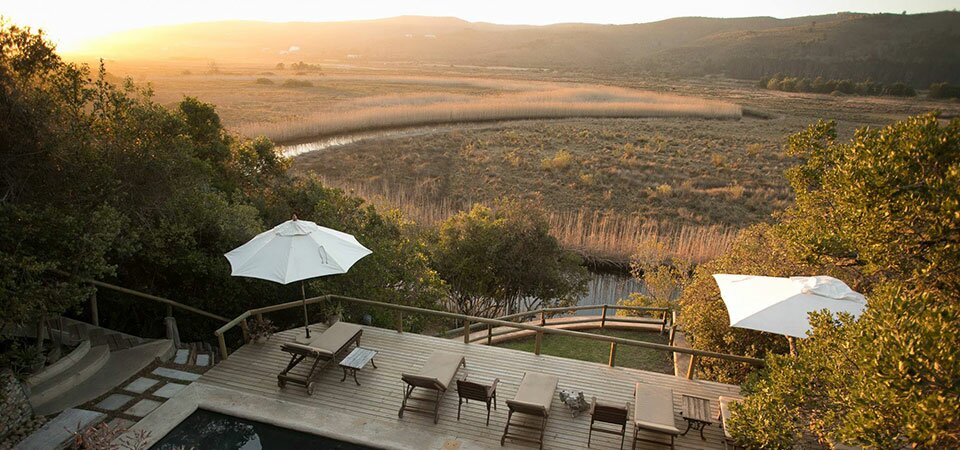 Many of Plett's lodges and guesthouses offer some of the best views around, and these can be enjoyed in your pyjamas! Emily Moon, Bitou River Lodge, Alkantmooi and similar offer golden sunset views of the Bitou and Keurbooms rivers and surrounds. While others such as Thanda Vista, Rus en Raas, Robberg Beach Lodge and many more offer gorgeous morning views over the bay.
Find accommodation near your favourite Plettenberg Bay golden hour spot.